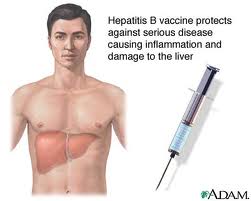 Hepatitis B – Blood Borne Virus
Hepatitis B is a viral infection that targets the liver and causes both acute and chronic disease.According to the World Health Organization, about 2 billion people worldwide have been infected with the virus and about 350 million live with chronic infection. About 600,000 people die annually due to Hepatitis B infection. 25% of the people infected with this type of hepatitis will probably have liver cirrhosis when they age.
When compared to HIV, this is 50 times more prevalent and a occupational health hazard for medical personnel. A vaccine specific to this type of virus is readily available for optimum protection.
Read More…