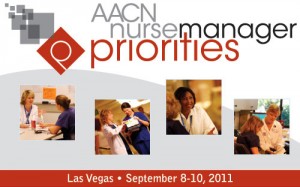 Contemporary Forums and the American Association of Critical-Care Nurses are proud to present AACN Nurse Manager Priorities, an exciting new conference featuring nationally known speakers who are forward-thinking leaders in nursing management.
WHO SHOULD ATTEND?
Any nurse in a management role in a high acuity or critical care patient setting.
Nurse Manager/Assistant
Clinical Coordinator
Clinical Director
Supervisor/Assistant
Charge Nurse
Educator/Instructor
…Or staff nurse who plans to move into a nurse manager role.
Highlights of our beyond-the-basics program include:
A look at the big picture for healthcare and nursing, including the Institute of Medicine report The Future of Nursing: Leading Change, Advancing Health, and implementation of healthcare reform.
Discussion of the many facets of workforce challenges.
Caring for yourself while managing your continuing personal and professional development.
ENMO Overview, a concurrent session track based on the Essentials of Nurse Manager Orientation
e-learning course, which includes managing the business, people and yourself.
Advanced concurrent sessions featuring interactive case studies that challenge you to apply current evidence to complex management situations.
Opportunities to share your success stories, problem-solve and network with fellow nurse managers. Remember to bring your business cards!
To register and to know more details, please visit https://www.aacn.org/