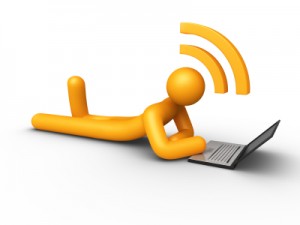 Because the aging population is inevitable, US local health care officials said that they needed more nurses with four year degrees.
The RN to BSN program is a "completion" type and a fast-track program usually 1 or 2 years depending on the school or college. It is ideal for nurses who would like to expand their knowledge base, have increased job security and enjoy greater career mobility.
What are the Benefits of having a BSN Degree?
More Career Options – Nurses who have a Bachelor of Science degree can find many of the same jobs as a Registered Nurse but they have more options as to the level they aspire to. You may be eligible for management and leadership positions, and accordingly, will increase your earning potential. Management-level nursing requires an advanced degree such as a BSN. According to the U.S. Department of Labor, Bureau of Labor Statistics, in management, nurses can become anywhere from the assistant head nurse or head nurse, to assistant director, director, and vice president and upwards.
Hospitals prefer an RN to BSN degree – Hospitals seek magnet status, they are required to have a certain number of BSN prepared nurses on staff, so you will become more likely to secure and retain a hospital position.
Future Goals – When you think about moving away from the bedside into positions such as quality control, safety, management, teaching, research, sales, etc. Many of these are "BSN preferred". Other career opportunities include research, consulting, and teaching. A nurse with a BSN can manage a home health care clinic and ambulatory services, etc. Nurses can also move into the business side of nursing to becoming an manager of an insurance company, pharmaceutical manufacturer, and managed care organization.
Advantages of Online Learning
Online courses are convenient – Reduces travel cost and time to and from school.
Online courses bring education right to your home – Learners may have the option to select learning materials that meets their level of knowledge and interest
Online courses offer flexibility – Class work can be scheduled around personal and professional work. Learners can study wherever they have access to a computer and Internet. Flexibility to join discussions in the bulletin board threaded discussion areas at any hour, or visit with classmates and instructors remotely in chat rooms
Online courses offer more individual attention – Self-paced learning modules allow learners to work at their own pace.
Online courses promote life-long benefits – Successfully completing online or computer-based courses builds self-knowledge and self-confidence and encourages students to take responsibility for their learning.